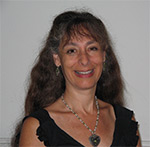 I have been providing quality psychotherapy/counseling for almost thirty years, eighteen of which have been at Moontree. I work with individuals, couples, and families on issues of depression, anxiety, relationship issues, stress, grief, general problems, dilemas and making decisions.
I am a holistic oriented counselor. I work on all levels of being human–behavioral, cognitive, emotional and spiritual (as one perceives it, not as in religion.) I work within a framework of respect and holding the perspective of a person to person relationship which includes compassion, acceptance and non-judgment. My clients say they feel respected, honored and important to me. I listen, engage, support, and help you to look at yourself in an accepting, non-judging, compassionate way to see what is working and what is not working for you.
You may reach me at 608-256-5115 x5.