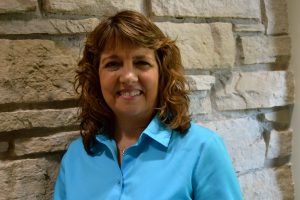 As a therapist I take a strength based approach when working with individuals. I incorporate various treatment modalities based on client need. It is my belief that we all have tremendous capacity to heal and to change our lives for the better. When people choose therapy, they deserve someone who will listen mindfully and provide a safe, kind and nonjudgmental sacred space.
I have over 30 years of experience working with adolescents and families in the public school setting. During that time I worked with students/families dealing with normal developmental issues as well as domestic violence, bullying, LGBTQ issues, family change, and grief and loss. I am also very interested in working with women of all ages and walks of life who are struggling to reach their goals.
Education
MSW, University of Illinois—Chicago, 1988
Areas of Interest
Individual counseling with adolescents and their families
Family changes—separation; divorce and blended family issues
Women–life transitions; health issues; personal growth
Grief and loss
LGBTQ Issues
Trauma
Health & Wellness
Treatment modalities
Strength based
Solution Focused Brief Therapy
Cognitive Behavioral Therapy
Motivational Interviewing
Mindfulness & Self Care approaches
Holistic—mind-body-spirit
Insurance
I accept Alliance; Anthem (Blue Cross/Blue Shield); and Medicaid (pending) insurances.
I can be reached at 608-256-5115 x14
Authenticity is the daily practice of letting go of who we think we're supposed to be and embracing who we are. Choosing authenticity means cultivating the courage to be imperfect, to set boundaries, and to allow ourselves to be vulnerable; exercising the compassion that comes from knowing that we are all made of strength and struggle; and nurturing the connection and sense of belonging that can only happen when we believe that we are enough. Authenticity demands Wholehearted living and loving—even when it's hard, even when we're wrestling with the shame and fear of not being good enough, and especially when the joy is so intense that we're afraid to let ourselves feel it. Mindfully practicing authenticity during our most soul-searching struggles is how we invite grace, joy, and gratitude into our lives."
― Brené Brown, The Gifts of Imperfection: Let Go of Who You Think You're Supposed to Be and Embrace Who You Are