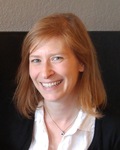 For many people, wanting to make changes and effectively achieving those changes are two different things. Sometimes it's even difficult to envision that things could be different. If you are struggling, working with a therapist can help.
My experience is in both personal counseling and career counseling. I specialize in working with individuals who are struggling with issues at the intersection of career and the rest of life, as well as with anxiety, depression, or other mental health concerns. I focus my practice on empowering you to make changes and decisions that help you identify and achieve your career and life goals. I will collaborate with and support you to overcome past or current challenges, explore new opportunities, and find new perspectives. Though you may be struggling now, you can forge a path to a happier, more fulfilling career and life.
In addition to traditional therapy and career counseling, I offer job search support, including reviewing resumes, creating job search strategies, and preparing for interviews. I'll help you understand the job search and how to effectively use it to land the job or build the career that's right for you.
To decide if I'm the right counselor for you, please call 608-256-5115, Ext. 13 (24-hour secure voicemail) or email me at laura@moontreecenter.com. You can read more about me and the services I offer on my website: http://www.ramekercounseling.com
Insurances accepted:
The Alliance
Blue Cross Blue Shield/Anthem