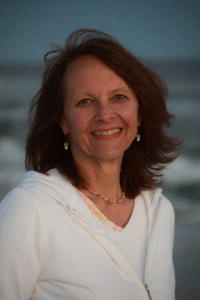 I work with people who want to improve, understand or make decisions about their present and past relationships. Together, we identify personal wants and needs, we set goals, we address feelings and we stack up small successes. We directly and indirectly address some of the issues that strain relationships, like gender roles, religion, race, class, sexual identities, cultural backgrounds and parenting demands. I welcome partners who are managing the impact of infidelities. And, I have a special place in my heart for helping people in the arts, educators and people in leadership to sustain their relationships and balance their lives.
Both individuals and partners can think more clearly about themselves and others with effective help. I support, coach, challenge, inspire and have fun with clients. I love to help partners bring out the best in each others' differences. My clients are single, married, partners and family members.
I have a 30-year history of teaching people how to back each other. I know that change can happen since I've seen it. When clients can communicate what they want from each other and work together toward joint goals, it frees them to enjoy each other more fully.
I use emotion-focused, behavioral, and humanistic methods. Any session may include talk therapy and storytelling, guided imagery, NLP, mindmapping, relationship coaching or reference to books and DVDs.
You can learn more about me on my website, hollydjorgenson.com, or through a similar profile I have listed on psychologytoday.com. You can contact me on my cell phone, 608-345-2273 or by email, hollydjorgenson@gmail.com. You can also leave a message at the Moontree number, 256-5115, then extension 9.
Insurances accepted:
The Alliance
Anthem/BCBS
Medicare/Medicaid
UMR
United Health Care
WPS